China Social Impact Awards 2019
On 8 November 2019, BritCham China had the pleasure of hosting the 2019 China Social Impact Awards. Organised  in partnership with the United Nations, the China Social Impact Awards recognise the positive impact companies and organisations of all industries and sizes have had on society and the environment in China.
The 2019 China Social Impact Awards build on the success of the CSR Awards held two years ago in Beijing and collectively strive to raise awareness of the importance of the role companies and organisations have in achieving a better and more sustainable future for all in China and beyond.
Over 250 foreign and domestic companies and organisations have entered into seven categories including: Employee Engagement; Equality in Education; Universal Healthcare; Community and Culture; Empowerment of Women; Environmental Impact; and Poverty Alleviation. Screened by an independent panel of judges who have expertise on social impact, 46 finalists were shortlisted, and 7 SME and 7 MNC winners were selected through a two-stage process.
Speaking on the night, the Patron of the Awards, Nicholas Rosellini, UN Resident Coordinator of United Nations in China, exclaimed "It is inspiring to see that a range of businesses have established impactful and thoughtful programmes, from long-established companies to budding start-ups." St. John Moore, Chairman of British Chamber of Commerce in China congratulated all entrants and their commitments towards creating social impact and inspiring social change, he highlighted that "through recognising the achievements, together we can inspire and galvanise individuals and businesses to move to long-term sustainable practices".  
Sustainability being one of the core values of the CSIA, the British Chamber of Commerce in China is also delighted to work with Wuhan-based British artist, Paul James, in the design and production of the CSIA trophies. Renewable and environmentally friendly, the trophies' feature part is made of a clear resin, a non-hazardous, non-toxic material, containing natural oil, while the base of the Award is made from wood.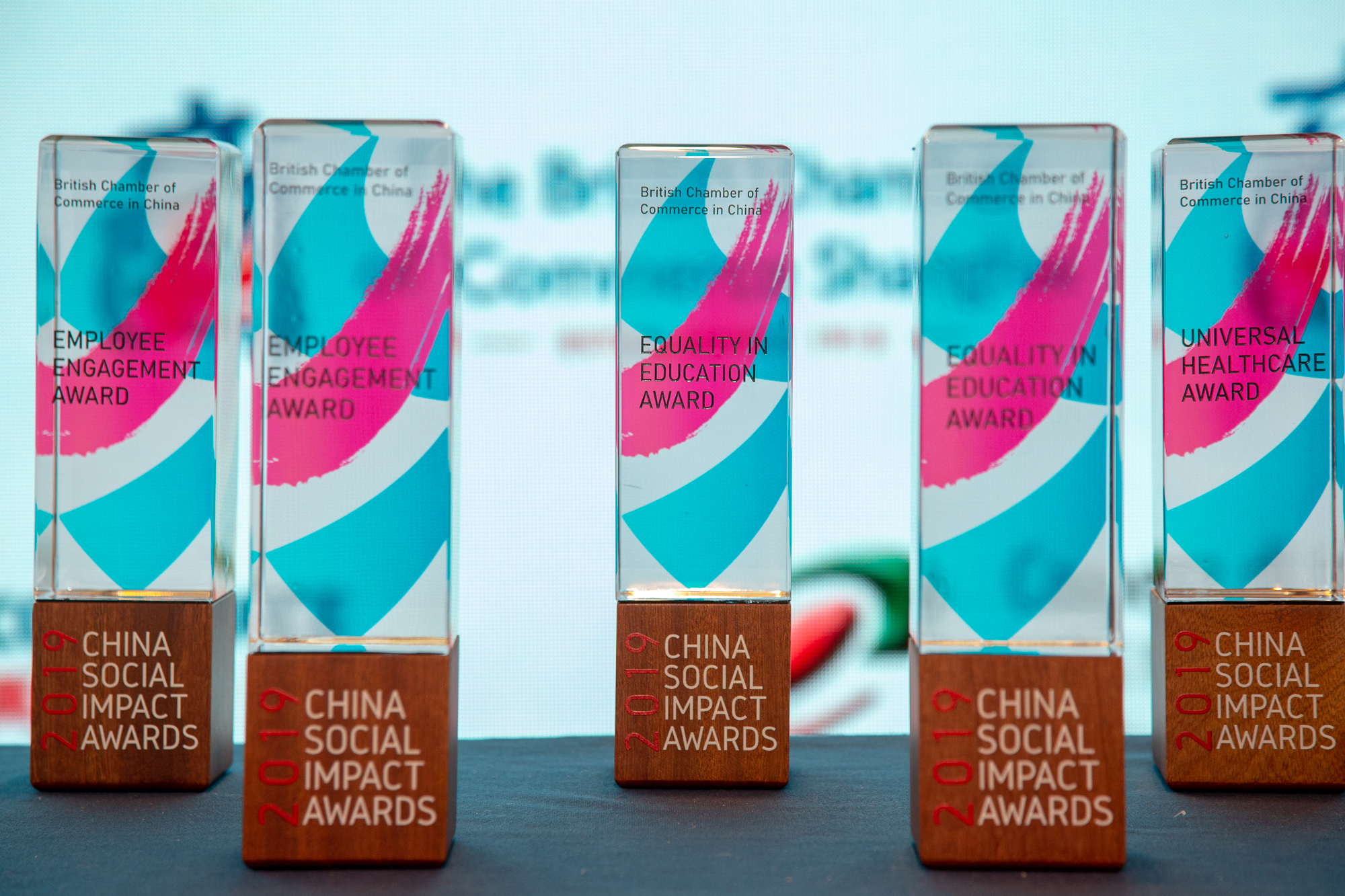 Finalists of the 2019 China Social Impact Awards:
Employee Engagement Award:
SME winner: Plastered ; MNC winner: Shanghai Disney Hotel & Resort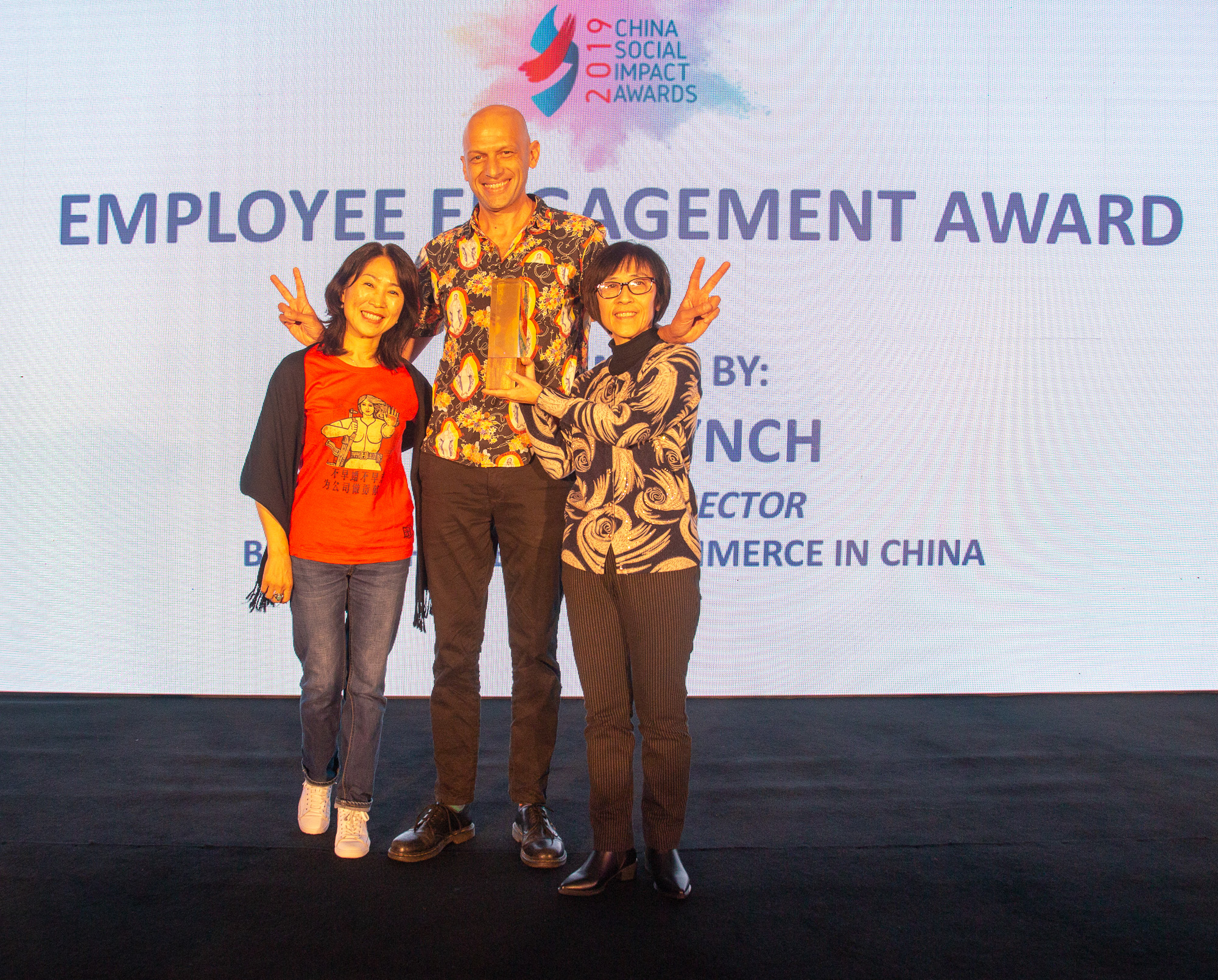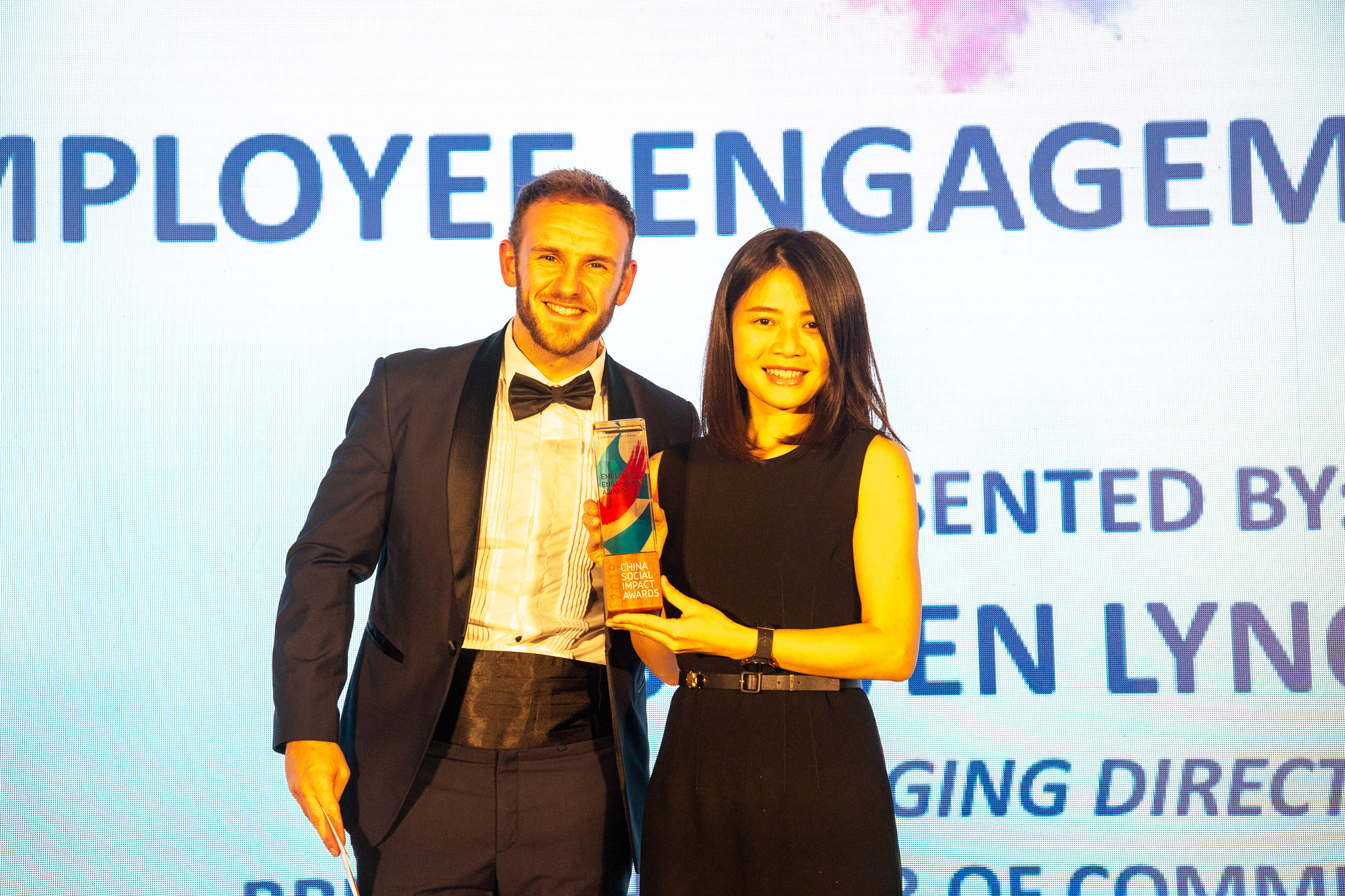 Equality in Education Award:
SME winner: Mantra; MNC winner: EF Education First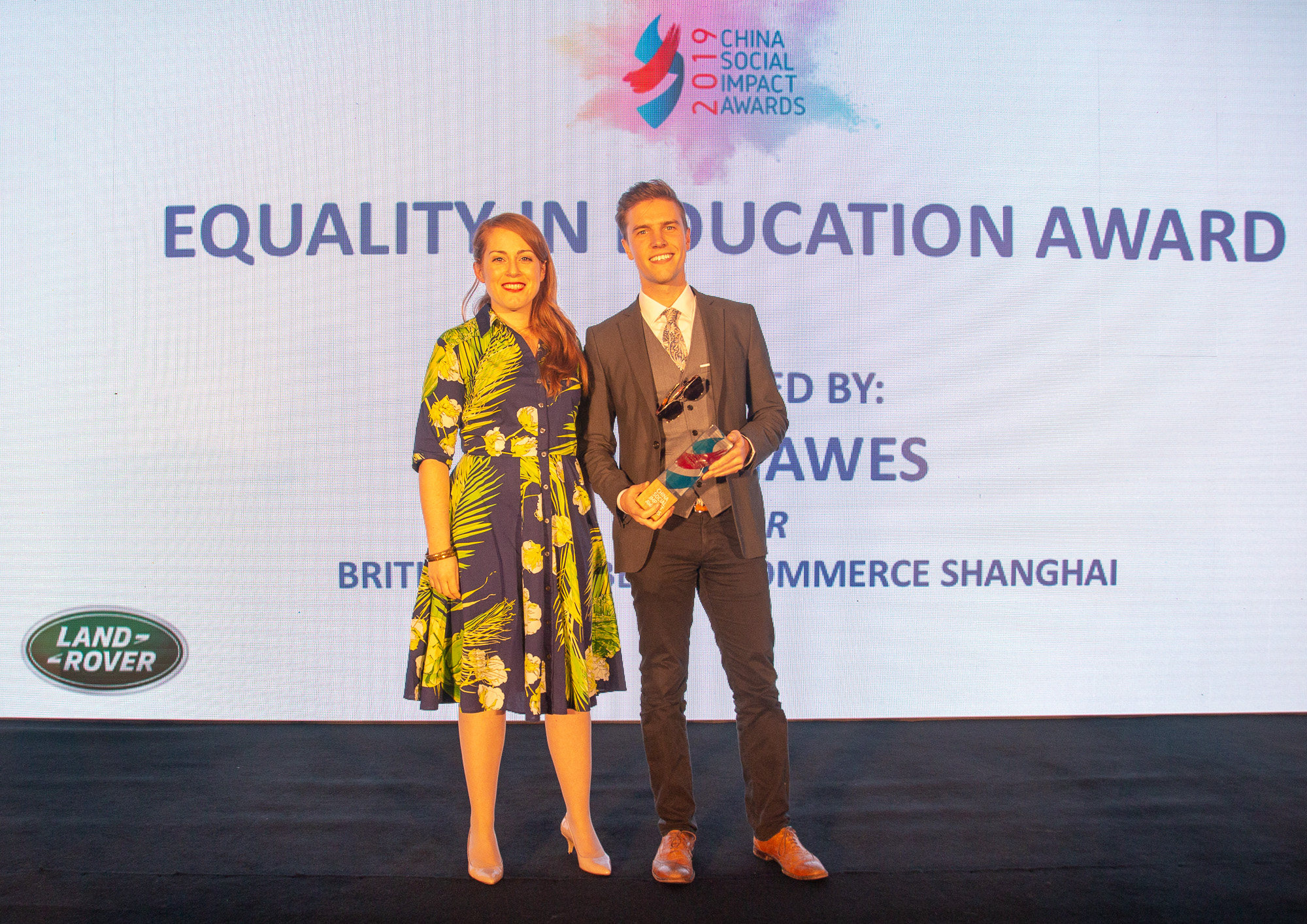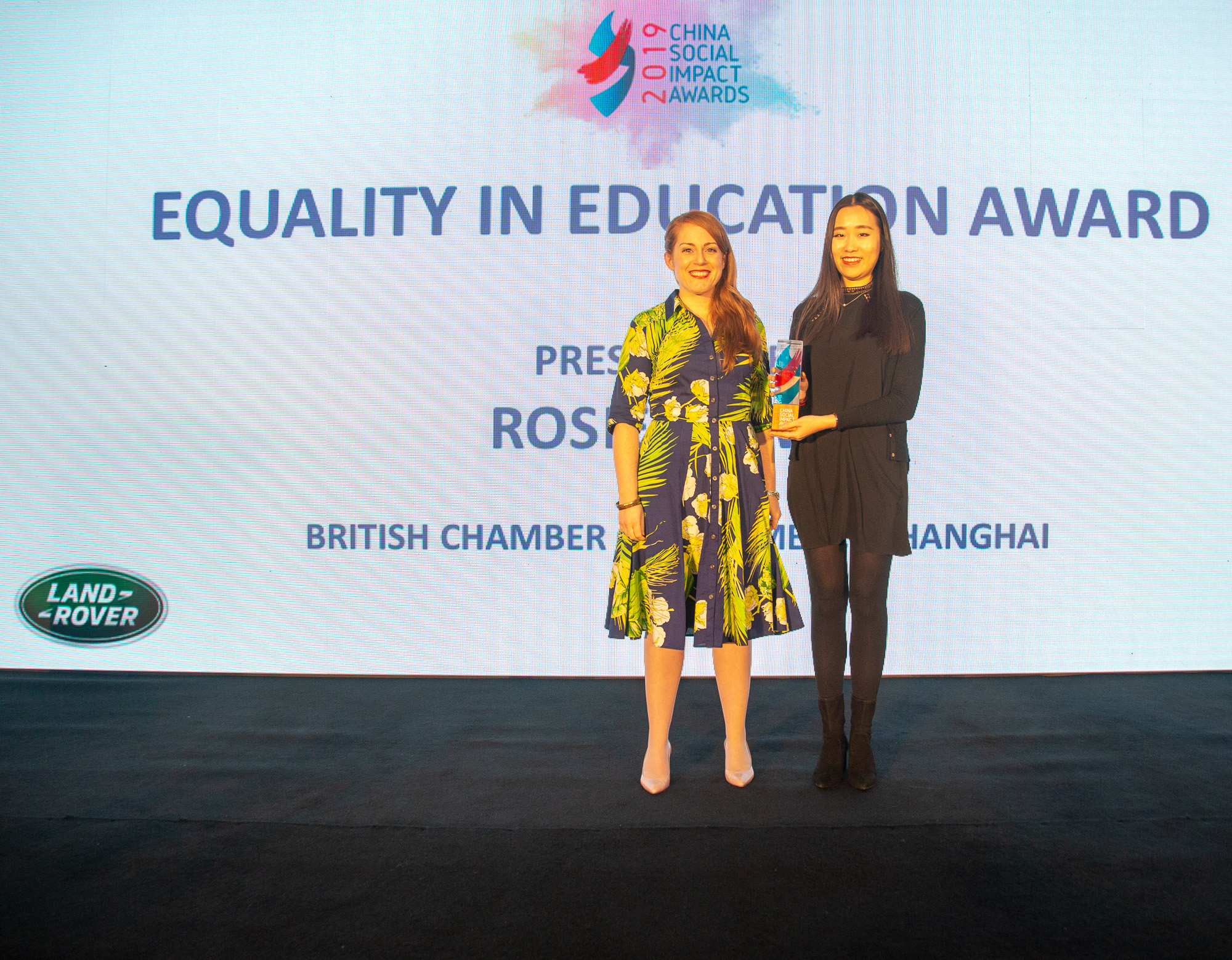 Universal Healthcare Award:
SME winner: idMASK; MNC winner: United Family Healthcare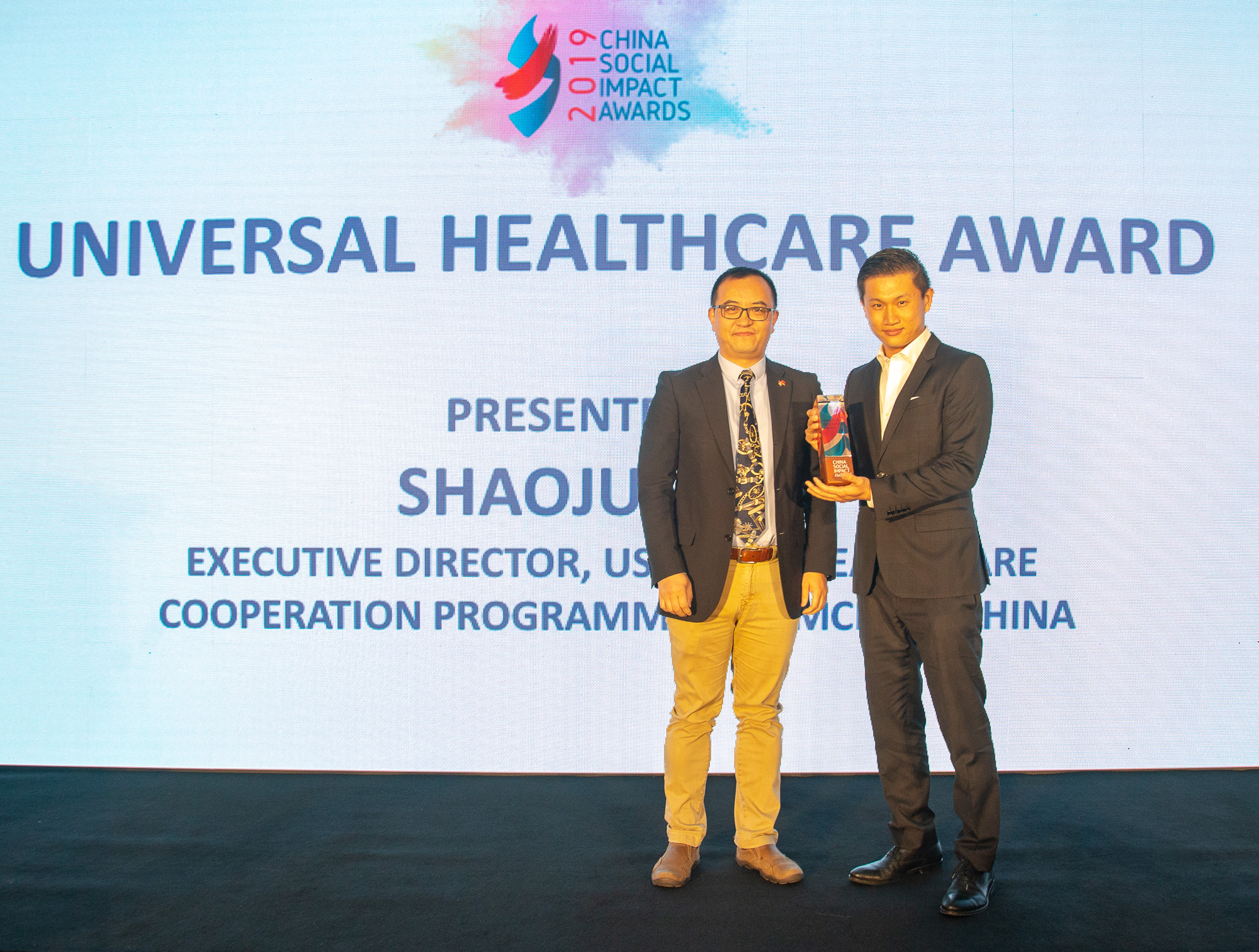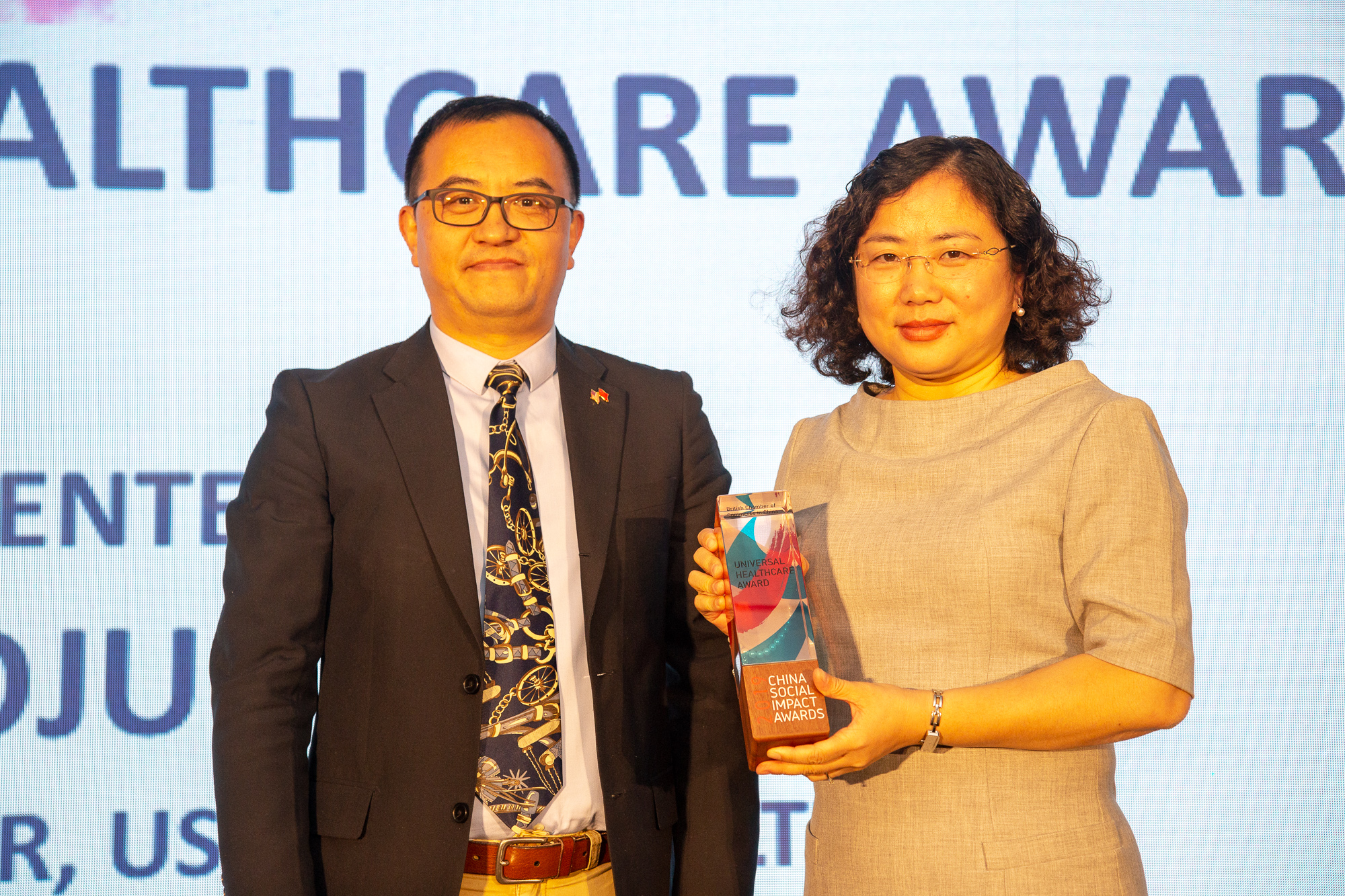 Community & Culture Award:
SME winner: Bridge Consulting; MNC winner: China 2 West Services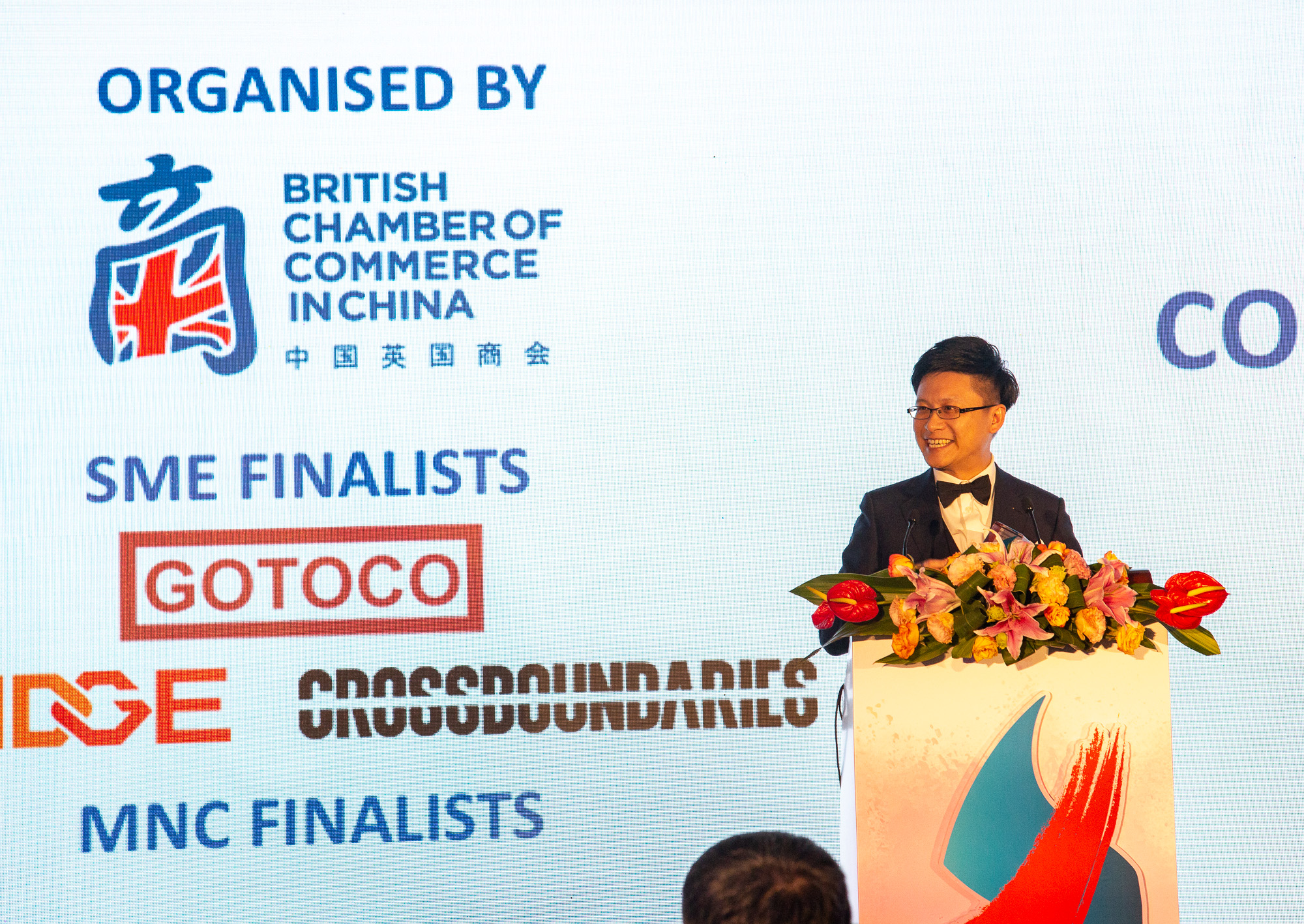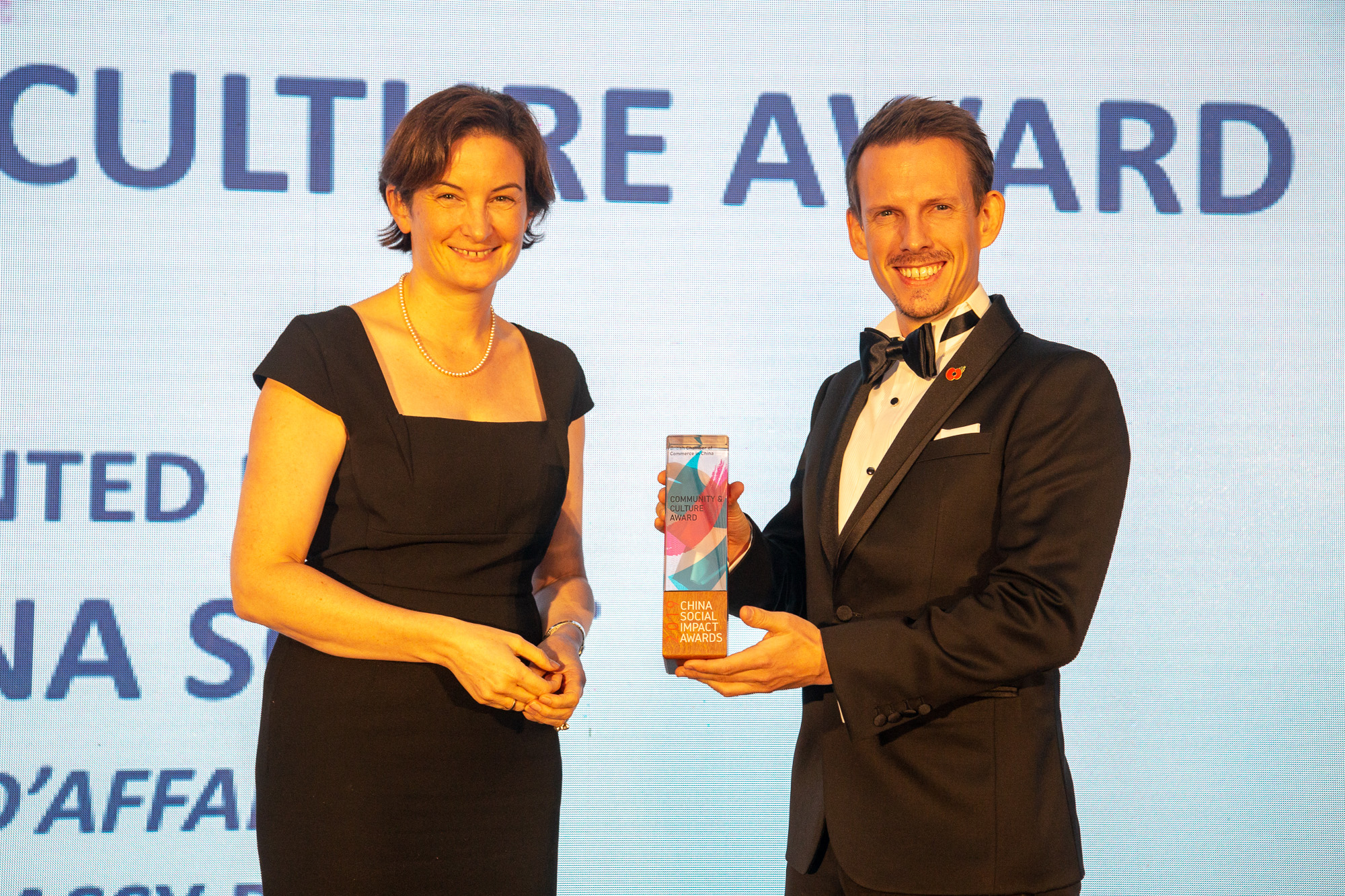 Empowerment of Women Award:
Sponsored by ConocoPhillips, presented by Lydia Zhou, VP of HR and Communications at ConocoPhillips
SME winner: Bespoke Travel Company; MNC winner: Nike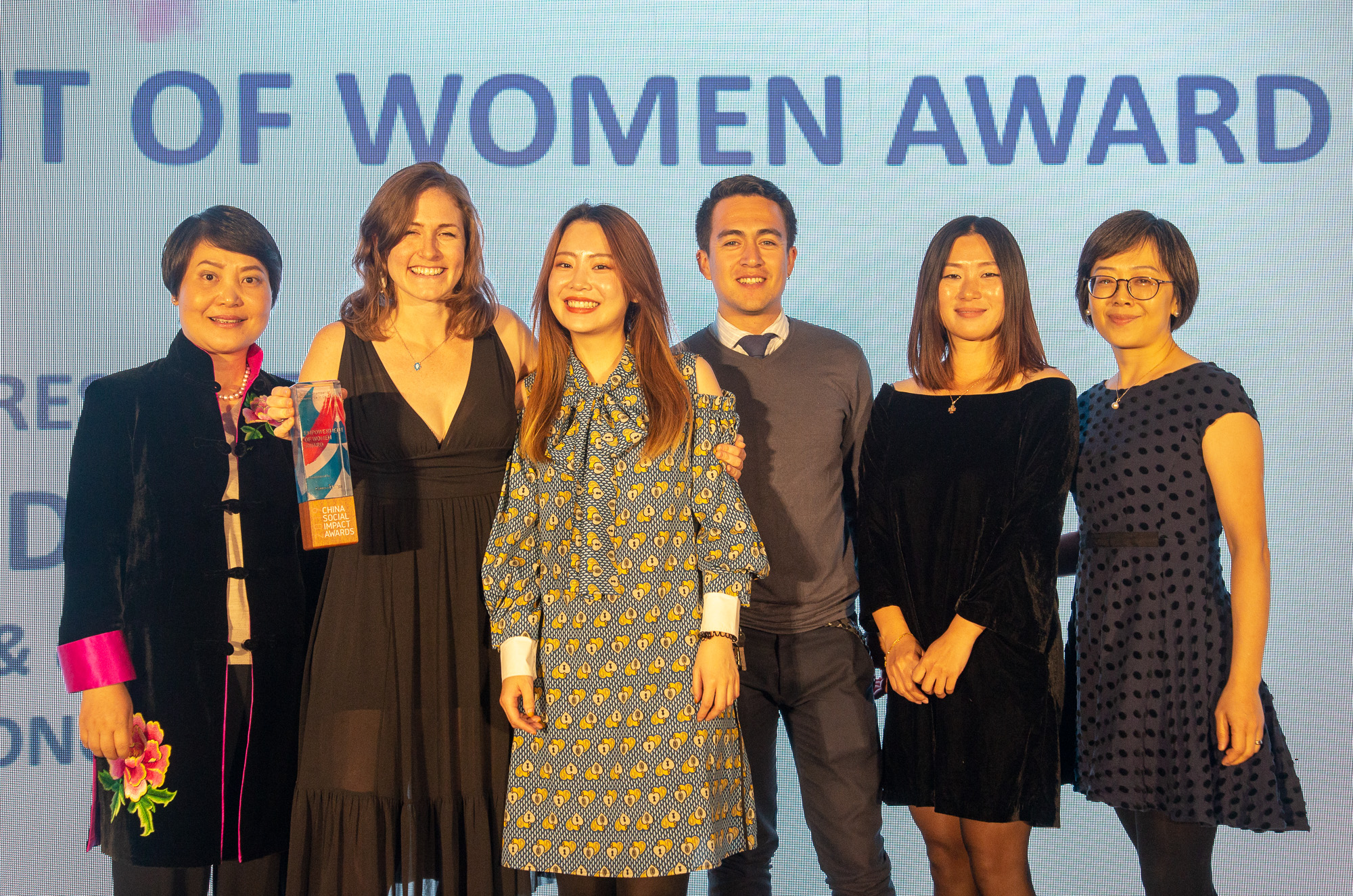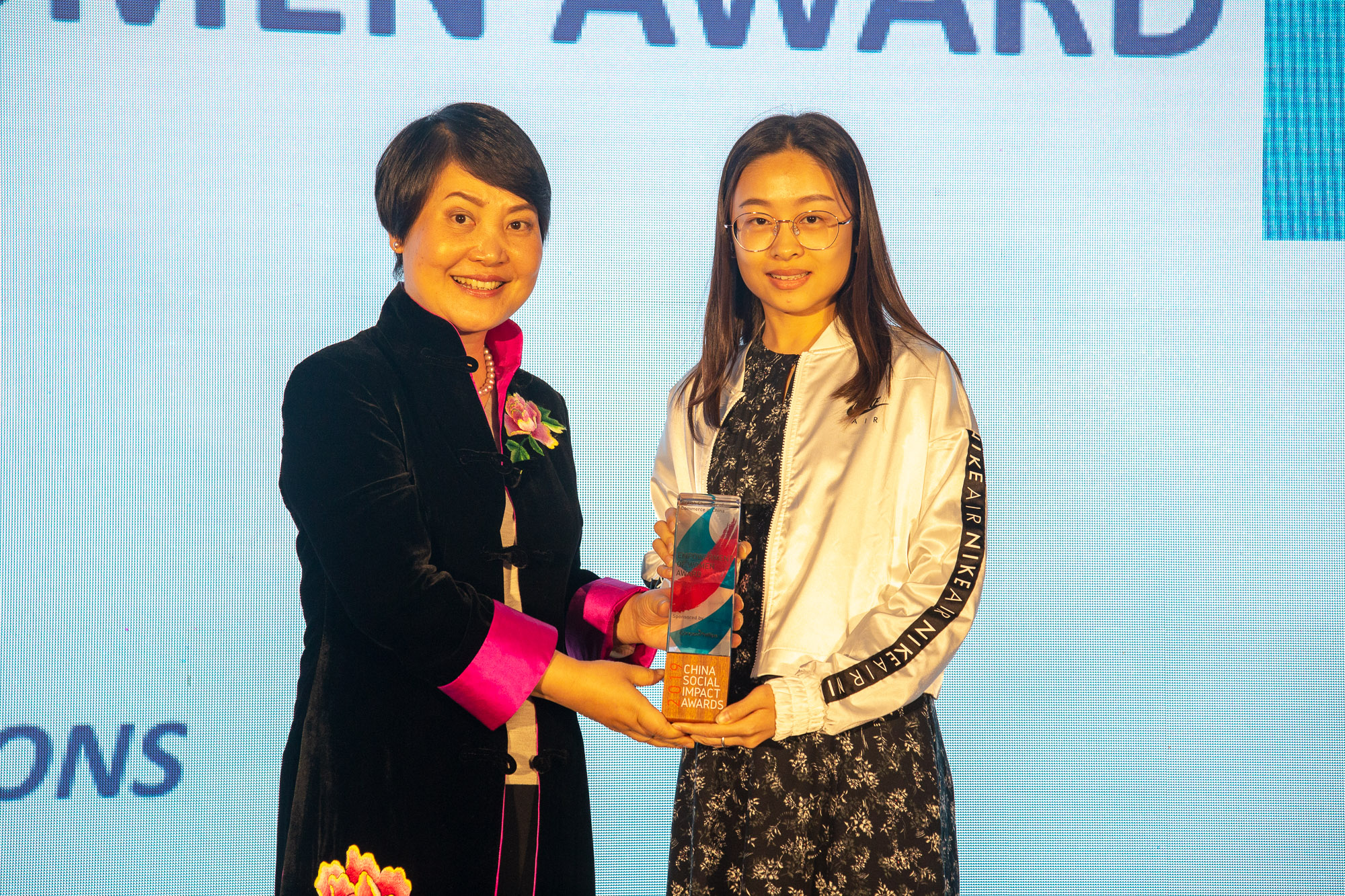 Environmental Impact Award:
Sponsored by BP, presented by Eleana Chen, Vice-President at BP
SME winner: imondi; MNC winner: Feng Sheng Group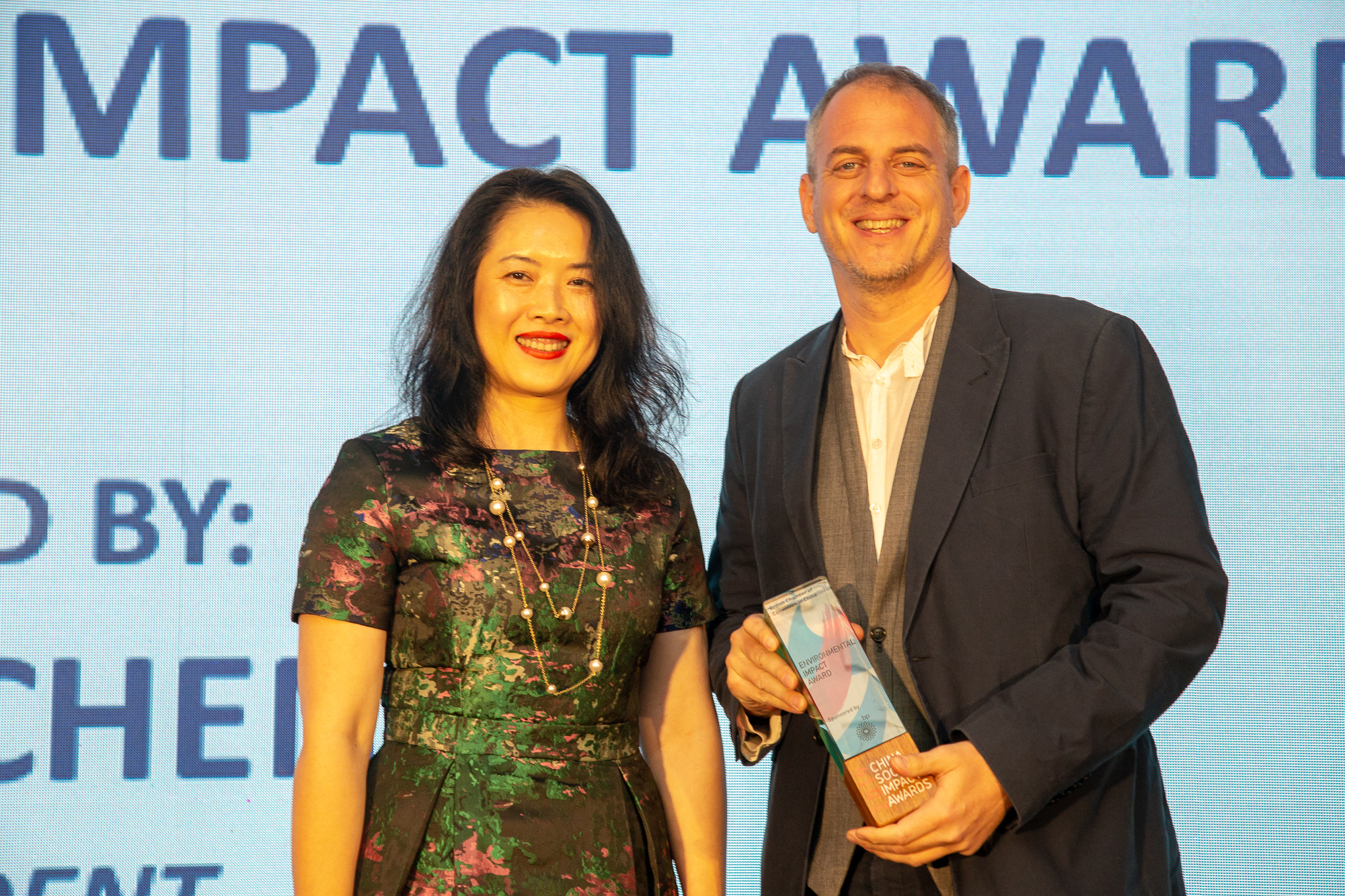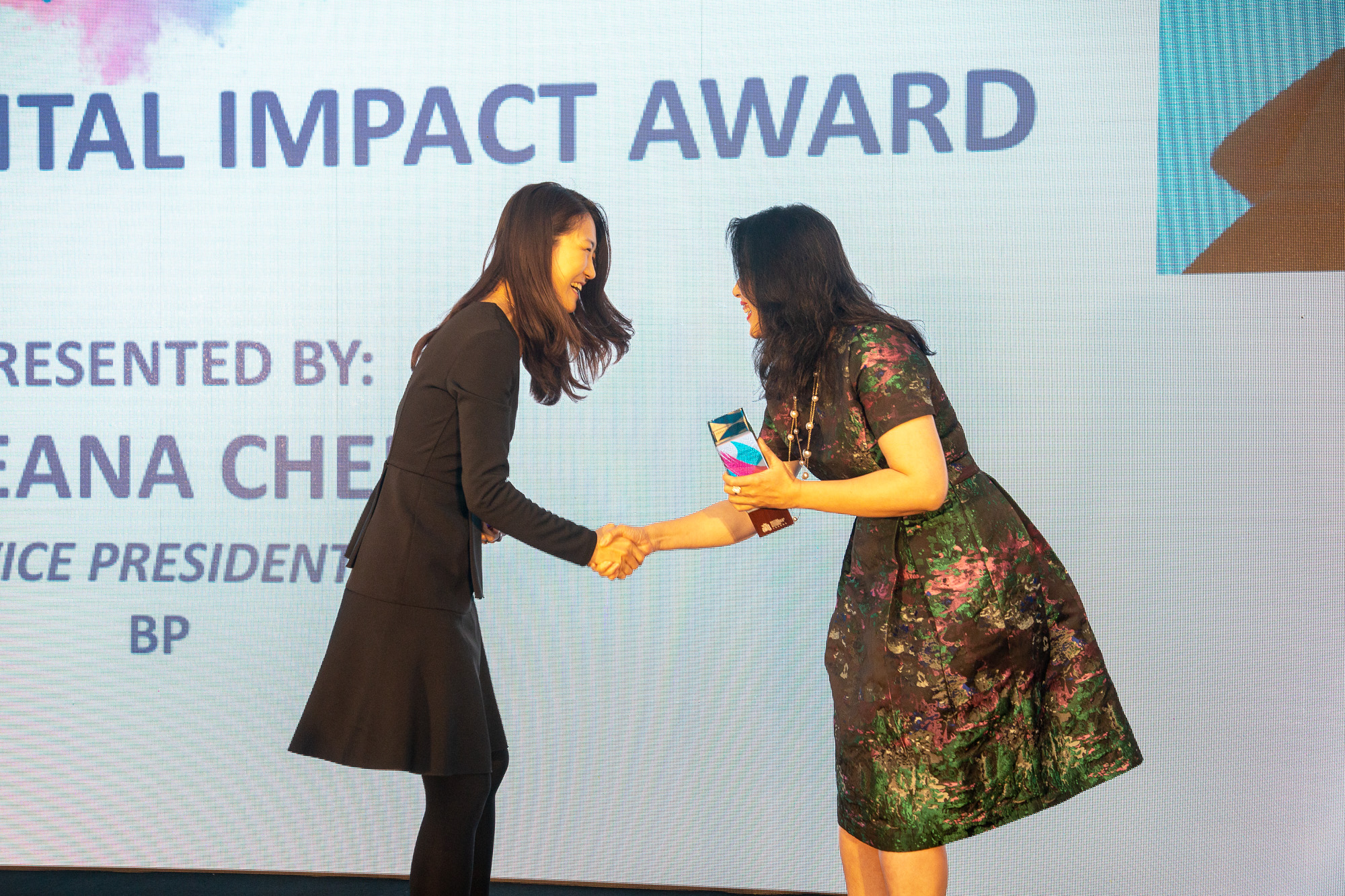 Poverty Alleviation Award:
Sponsored by KPMG, presented by Patrick Chu, Partner, Audit at KPMG China
SME winner: Naked; MNC winner: Cheung Kong Graduate School of Business