Sponsorship Opportunities
The goal of the awards is to show that efforts to align business models with the United Nations Development Goals can be good for business as well as the world. Sponsorship of 2021 China Social Impact Awards offers the ideal platform for your company to share stories and raise awareness for the incredible works that have been carried out. To learn more about our sponsorship package, please download the pdf below.
2021 China Social Impact Awards Sponsorship Pack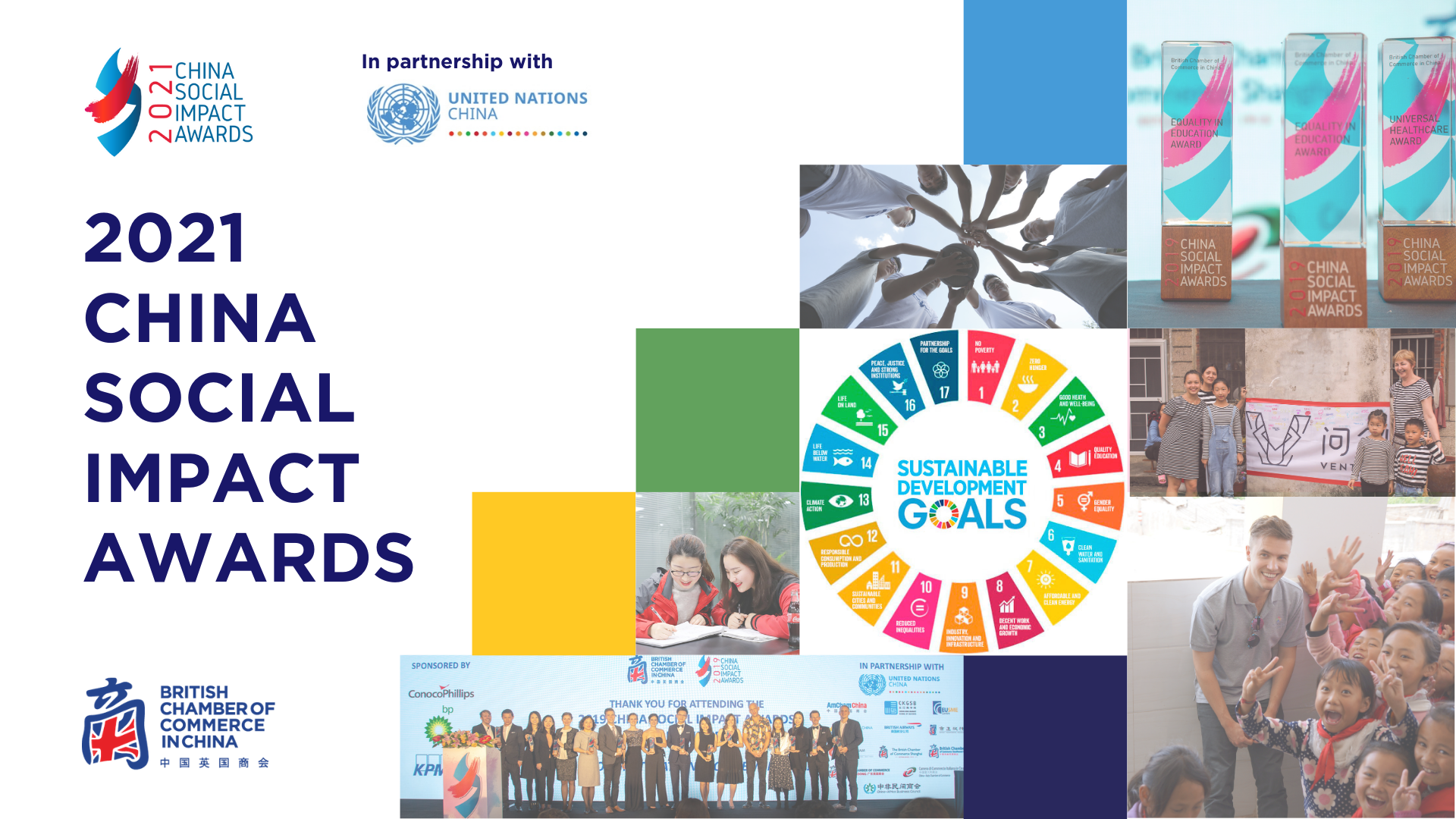 For further information please contact Events and Marketing Manager at British Chamber of Commerce in China, Rachel Tsang – rachel.tsang@britishchamber.cn.